MHRC boasts members involved in many activities with their Rottweilers; conformation, agility, herding, obedience, rally, tracking, carting and many other activities.
This page is dedicated to our hardworking members and their Rottweilers.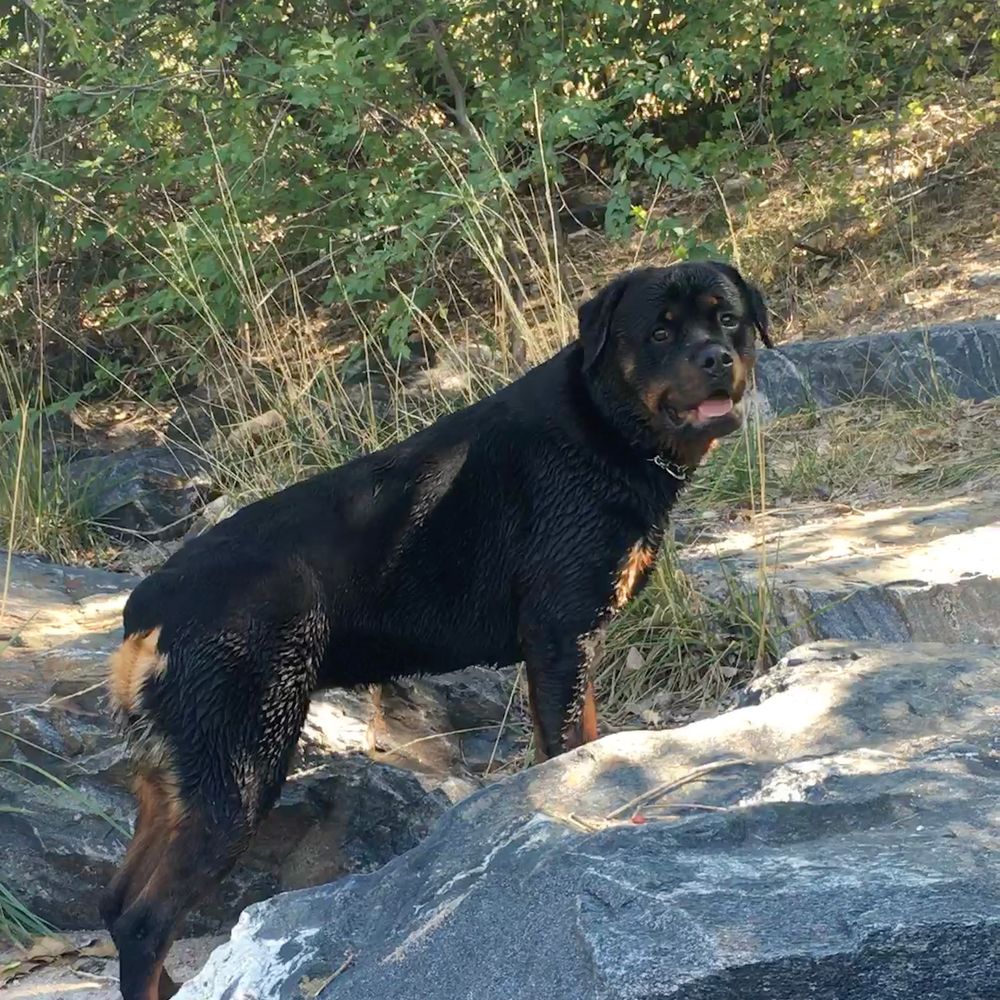 MHRC Members' Dog New Title/Win
"Simone" - owned by Geula Resnick
Simone loves the outdoors and will work for food - otherwise why bother?! She's enjoying a day of leisure hanging and swimming at her favorite watering hole. Watch for many more days of hanging out and getting spoiled in the future!