MHRC boasts members involved in many activities with their Rottweilers; conformation, agility, herding, obedience, rally, tracking, carting and many other activities.
This page is dedicated to our hardworking members and their Rottweilers.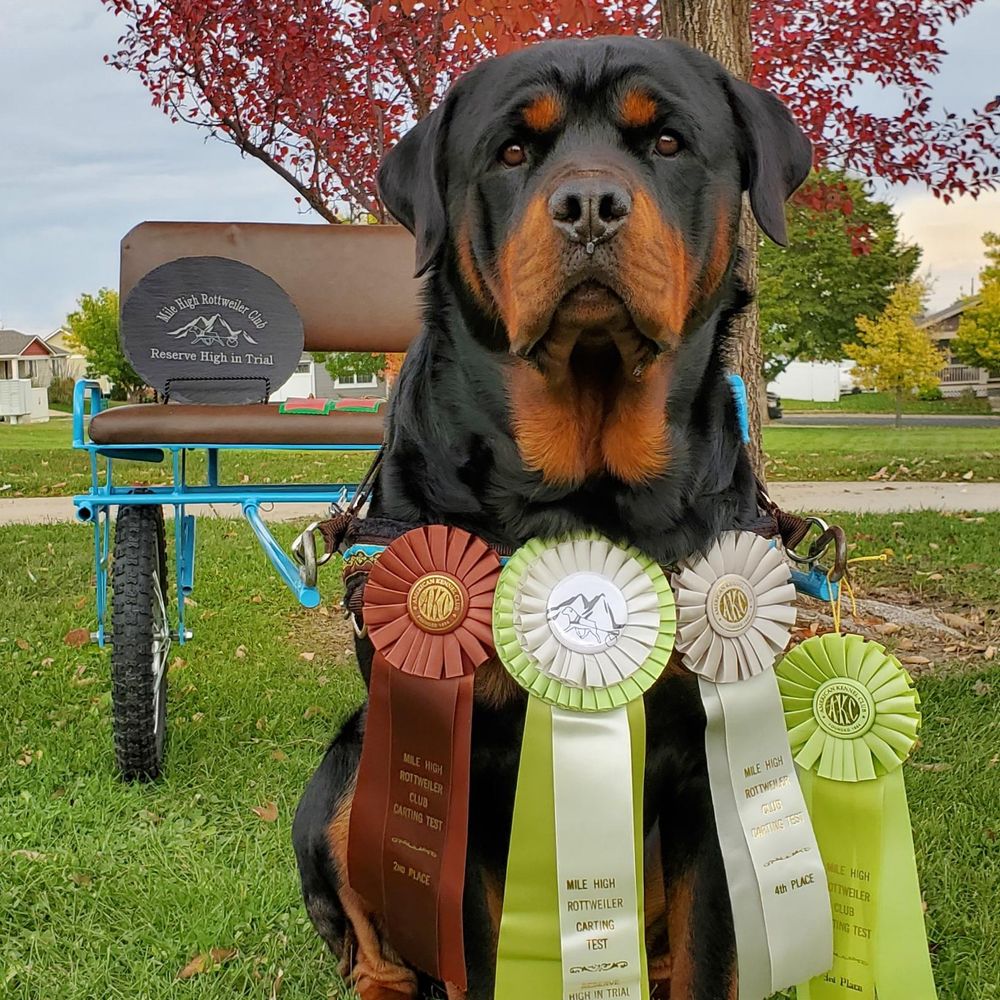 Neu-Rodes Unpack Your Heart BN,RE,HSaSM,HSaD,HSds, CS,CI,CIt,RATN,ATT,FDC,CGCU,TKI
Ren earned his CS and CI and CIt with his partner Jordyn.